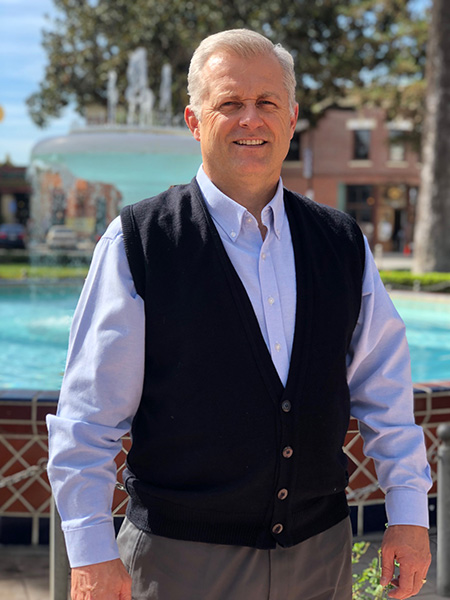 Steve Jenkins
Southwest
As the youngest of seven boys and wanting to follow in the footsteps of his brothers and father, Steve's professional career began upon graduating from the United States Naval Academy and serving his country for eight years as a naval flight officer in the P-3 Orion aircraft.
Steve's first exposure to "corporate America" was as a service manager with Cintas Corporation where he learned the value of taking care of people. After two years, Steve took a risk and created a real estate business where for six years established an investor network to purchase, refurbish and sell distressed properties. With the impending real estate crash, he was recruited to join G&K Services in Los Angeles and increase their uniform market share in one of the country's most competitive markets. Nine years later he accepted an opportunity to be a charter member of a growing Facility Services company, but as fate would have it and as the saying goes, "timing is everything," the opportunity to join A+ was posted and Steve jumped at the chance.
Being a part of A+, founded and led by the Knoss family, has been very rewarding and Steve's found a degree of professional satisfaction and pleasure that mirrors his experience in the Navy. Working with and helping a customer to grow their business gives him immense satisfaction…and when he sees the A+ product being worn by well-known businesses, it's even more rewarding.
Steve has been married for 26 years and the proud father of 4 kids. During his spare time, although a self-proclaimed novice, he enjoys mountain biking. Add to that list hiking, fishing in the Sierras and bodyboarding. Steve also volunteers at a learning center for disabled adults. A proud moment in his life comes when General Norman Schwarzkopf handed him his Naval Academy diploma.
Testimonials
Robin Gordon
PromoLogic LLC
I want to drop you a note to let you know that due to Steve Jenkins's efforts, sales expertise, and support my business has had great success with your uniform program.
As a small business owner, it's nice to know I have the support I can count on when needed in a competitive environment, especially when clients have people offering an inferior option as a uniform solution. I had a very stressful 2019 with this issue and Steve was a champion coach helping with useful communication tips.
Because of his efforts, not only have we wiped our competitors out in 2020 by proving the value of the 8950/8952 and 8766, we have been awarded the opportunity to provide additional products for their marketing and employee recognition needs.
We also are receiving calls from additional management companies with uniform needs. Growth is on the horizon.
So on behalf of tiny little PromoLogic LLC dba Adobe Color Printing & Graphics, thank you for the wonderful service provided by Steve, Gretchen, and your entire team.

At KL&P Marketing, we strive to bring product quality, trusting relationships and intelligence into everything we do. While developing a uniform program for the Atlanta Young Singers, we work closely with A+ Career Apparel to create a suitable, comfortable and smart apparel program for our customers."
Karen Thompson, National Sales Manager

"At Becnel Uniforms, our reputation and recognition within the Southern California public transportation sector is very important. The suppliers we choose to outfit our customers such as the OCTA (Orange County Transportation Authority) and LA Metro are a direct reflection of the values and standards that represent Becnel Uniforms. I've been using A+ Career Apparel for many years to satisfy the sweater needs of my transit clients. In fact, my top selling A+ sweater is the Heavyweight Zip-Front Crewneck Transit Cardigan.  I look forward to partnering with A+ for many years to come."
- Susan Becnel, Owner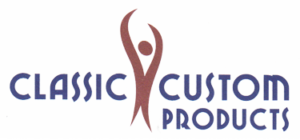 "Jeff Solomon at A+ Career Apparel has been a trusted and helpful business partner handling our account.  Jeff has steered us to providing the most appealing products, especially sweaters, to our security clients.  He has assisted us in trying to secure additional customers as well as aiding in retention of existing ones.  I look forward to growing our business with A+ in the years to come."
- Glenn Streidel, President

"There are 2 reasons we do business with A+ Career Apparel.  First, the territory salesperson, Mr. Gill Lindsey and hi good, old-fashioned salesmanship and his personal initiative.  The second reason is more personal.  Having come from and now run a family-business, I have great appreciation for my fellow business owners, Mr. Ken Knoss and his two sons, Ryan and Vince.  They are great people to know and do business with.  When at a crossroads in developing proprietary garments, the A+ folks helped us through the entire development and then arranged for fabrics, dyeing, patterns, markers, cutting and sewing.  They did it all and we did what we do best, sell it."
– Chuck Campbell, Co-Founder & President

"With a strong New England presence, Winter People administers uniform programs for nationally recognized hospitality companies.  We utilize A+ Career garments in a variety of our programs because of the quality in make and material.  Plus, they back that up with a Wear Tested Guarantee.  The A+ sweaters are a quality standout for us."  
- Clay A. Bouton, Senior Vice President

"Hanover Uniform Co. has been working with A+ Career Apparel for over 20 years.  Over that time A+ has proven to make a durable, high quality product with a very broad size scale and deep stock.  In the last few years A+ has added a number of very competitively priced polos and dress shirts.  A+ Career has come to be our valued partner.  We count on them for our success."
- John Mintz, President

SIGN UP FOR PROMOTIONAL ALERTS
A+ does not sell, share or distribute your contact information. We care about your privacy.