A+ in-house embroidery services make sense for retailers and the companies they serve and the benefits are multiple. Thanks to our aggressive embroidery pricing, A+ is competitive with most local contract embroiderers thus allowing you to utilize A+ as your one-stop-shop. Ordering through the A+ B2B portal is seamless and easy. A+ Career Apparel has the critical ability to control the quality of its embroidery applications as well as shorten the decorating process. A+ strategic process results in hassle-free service and exceptional quality control. We provide comprehensive embroidery capabilities, including tape digitizing. Once embellished, your products are packaged just the way you want fan-fold, poly-bag or another method. We want to work with you and we won't charge you for any set-up provided you supply a viable embroidery file. When you consider the time, money and hassles that A+ can save you, we hope you use A+ for all your and your customers' special branding needs. Your finished product arrives crisp, clean and accurate.
Apparel Branding Services
A+ Career Apparel offers custom branding of your unique Brand Mark on all the apparel we manufacture. Our designers are specialists in garment selection and enhancement processes. They produce colorful, smart garment decoration that captures attention whatever the viewing distance. Bring us your ideas and we'll ensure your artwork is transformed into accurate, striking printed uniform apparel, matching your specifications to a tee. Not only that, we'll treat your brand with the level of application accuracy it deserves. Since A+ is its own brand, our team has a special understanding of the worth/equity behind each brand with which it is entrusted. Establish your uniqueness with A+!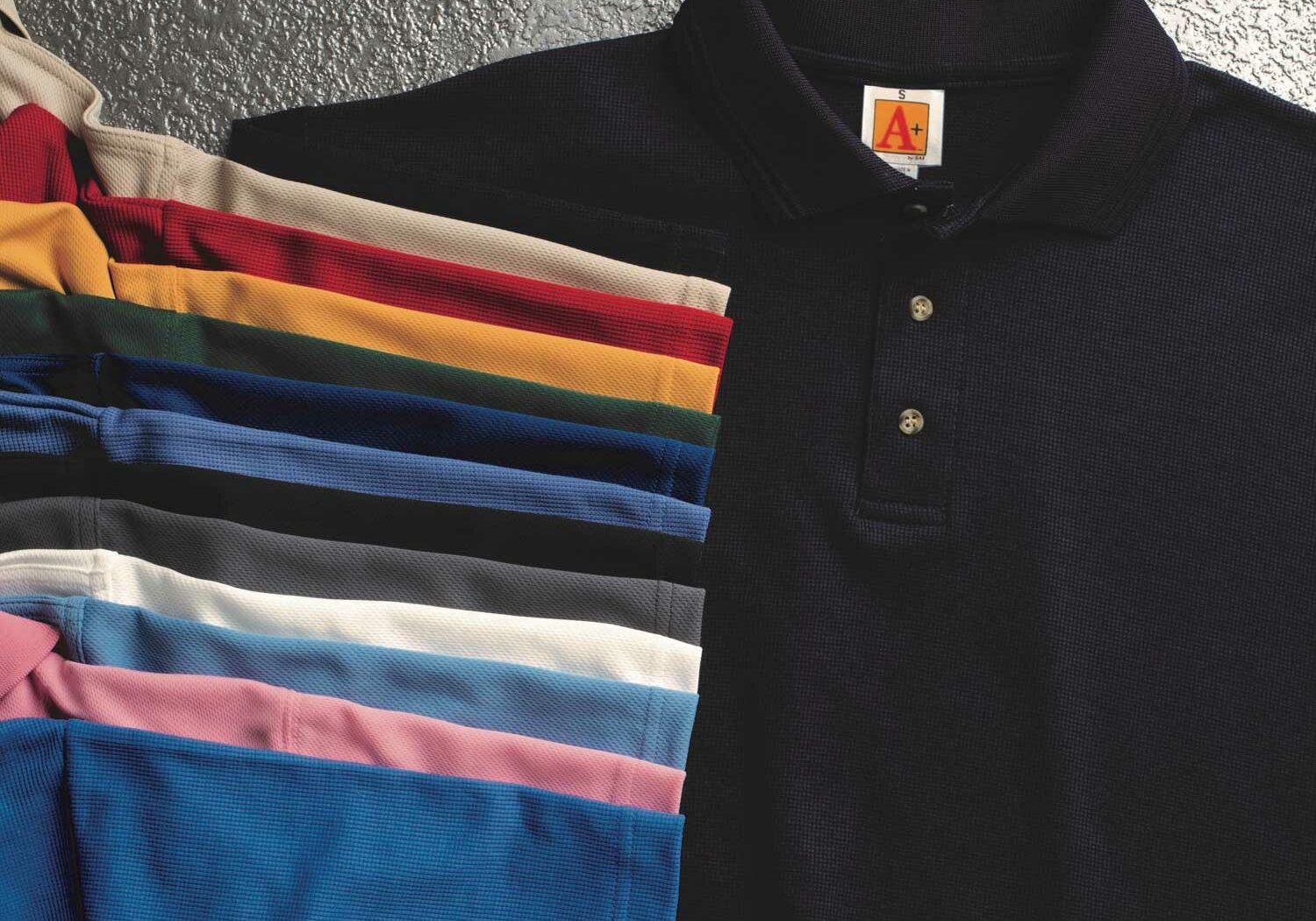 A+ Career Apparel inventory levels for stock basics are second to none. We believe in quick turnarounds so all orders placed from our extensive in-stock inventory ship same-day or the next day. A+ customers get the apparel they need when they need it. A+ is also more than happy to ship directly to your customers, the end-users. In short, we shorten the supply chain and the time it takes to receive products.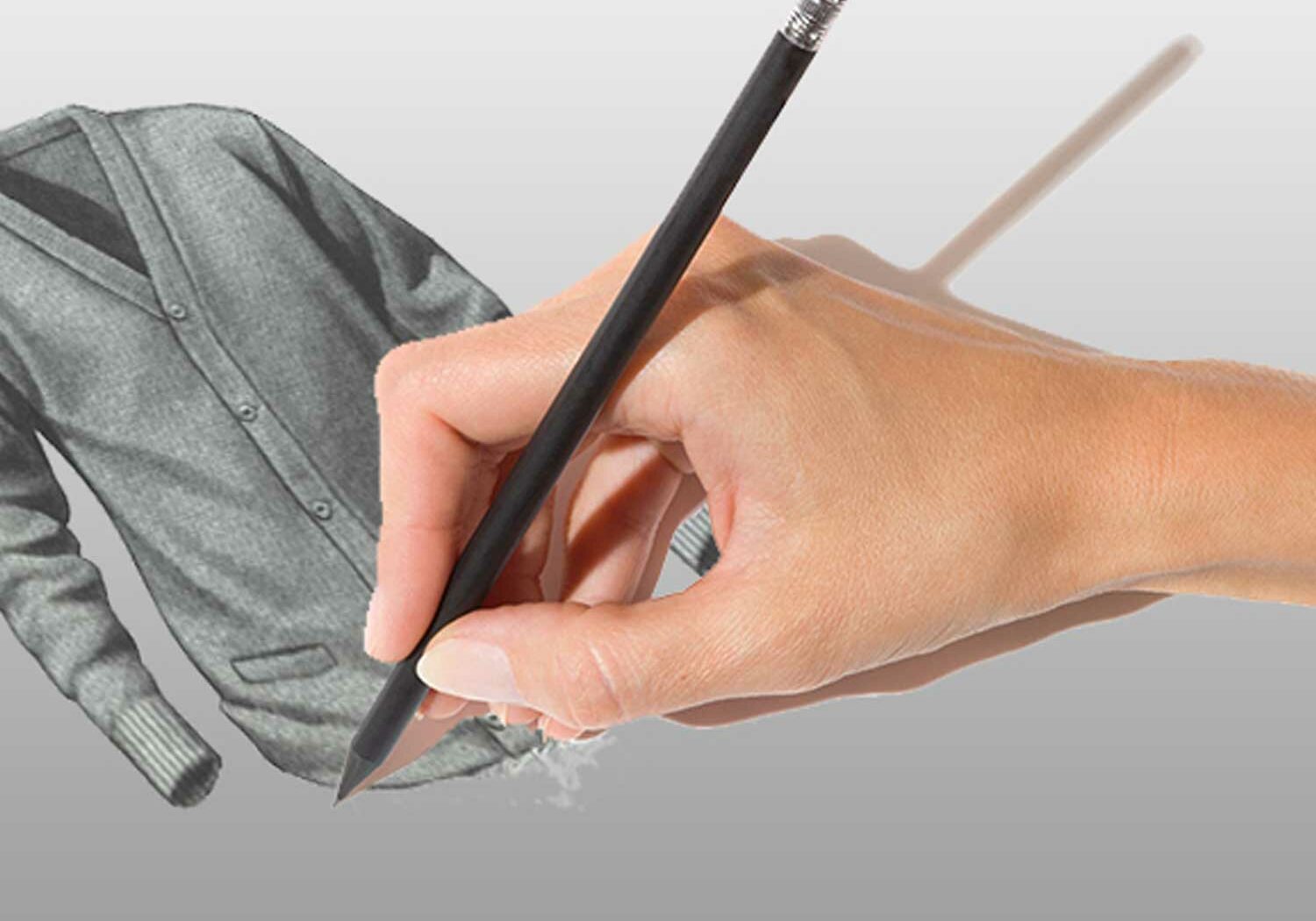 A+ Career Apparel custom designs manufacture, decorates and stocks many garments and accessories to meet your specific needs. Our design staff is experienced in assisting and/or creating a program that best supports your needs. We have creative, knowledgeable designers as well as pattern and sample makers. Your specific requirements are designed to perform and represent the image you want to be portrayed by your company or your customers.
Shipping and Delivery
We've got your back. For over 40 years, A+ Career Apparel has produced fast, accurate and dependable shipments. With customized shipping options, we tailor your shipping program to best fit your needs and the needs of your customers. With US centrally located facilities, your orders are shipping from our manufacturing and distribution center in Arkansas. This central location allows lower freight charges and shorter transit time. We even have the best shipping box in the uniform business. Seriously.  With A+ Career Apparel, it's all about the details.

SIGN UP FOR PROMOTIONAL ALERTS
A+ does not sell, share or distribute your contact information. We care about your privacy.