In-Stock & Ready-To-Ship Lab Coats
Order Today: 800-227-3215 ext. 2451
Order Today: 800-227-3215 ext. 2451
AAMI Level 1 Disposable Lab Coat
Product Details: LC1000
• 100% polypropylene, Made in USA
• SMS
• Ultrasonically welded seams
• Long sleeves
• Elastic cuffs
• 3-button front
• 3 front pockets
• One size fits all
Style Options
• Thumbhole
• No pockets
• Velcro Closure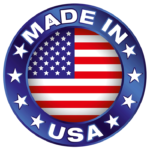 Order Today: 800-227-3215 ext. 2451
CloroxPro™ Lab Coats
Product Details: CloroxPro™ Lab Coat
• 65/35 poly-cotton with BioSmart® fabric technology Made in USA
• Premium 5.5 oz. twill for long-lasting wear
• Antimicrobial Chlorine-Shield recharges every wash*
• Kills bacteria and viruses*
• Tailored professional styling
• Reinforced stitching, vented cuffs, back vent, and locker loop
• Women's sizes XS-3XL
• Men's/Unisex XS-3XL
*When laundered according to instructions on the care label of EPA registered bleach.
For over a century, white lab coats have been a symbol of professionalism and dedication, but now they can do far more. Powered by Chlorine-Shield antimicrobial technology, CloroxPro™ Lab Coats are designed to harness the power of bleach to kill bacteria and viruses with 99.9% effectiveness.* In environments where bacteria and viruses are always lurking, it's time for apparel that can fight pathogens with every fiber.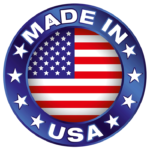 Fill out the form below for an expedited return call

Why Medic

A+

?
MedicA+ is built on the following: the A+ promise and a desire to provide healthcare solutions. These elements are backed by a trusted brand name dating back decades. Since the beginning of the pandemic eruption through our nation, we were instantly able to set ourselves apart from other emerging healthcare suppliers.
The MedicA+ PPE initiative is a natural fit, and our primary intent is to supply unparalleled and long-lasting products that serve the sole purposes of protecting frontline workers and keeping our beloved communities safe.