In-Stock & Ready-To-Ship Disposable and ReUSAble Isolation Gowns
Order Today: 800-227-3215 ext. 2451
Order Today: 800-227-3215 ext. 2451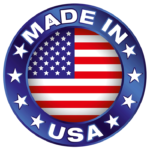 AAMI Level 1 Disposable Isolation Gown
Product Details: IG3000
Standard hospital medical unit

ECRI lab approved

Typical environment: basic care

Meets ANSI/AAMI PB70 Standard

Used for minimal risk situations

Elastic wrist

Neck and side waist ties

Light fluid repellency

Low-linting polypropylene

Disposable

One size fits all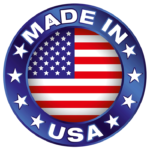 Order Today: 800-227-3215 ext. 2451
AAMI Level 2 Disposable Isolation Gown
Product Details: IG4000
Standard hospital medical unit

ECRI lab approved

Typical environment: basic care

Meets ANSI/AAMI PB70 Standard

SMS material

Crew neck, long sleeves

Neck and side waist ties

Low fluid level exposure

Low-linting 100% polypropylene

Ultrasonically welded seams

One size fits all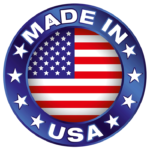 Order Today: 800-227-3215 ext. 2451
AAMI Level 2 ReUSAble Isolation Gown
Product Details: RG2001
100% Polypropylene – Made in USA

Stitched seams

Knit cuffs

Overlap tie neck

Overlap Back

Tie waist

Long Sleeves

SMS

360-degree coverage

Launder over 100+ Time

($0.15 per use)
MedicA+ Level 2 ReUSAble Isolation Gown is designed for comfort and long-lasting wear. From the fabric to the final gown, our product is designed and crafted in the USA by a highly trusted and reputable manufacturer. Our gowns exceed the L2 testing for both seams and fabric, and reusable, which will reduce your per-use cost dramatically!
Fill out the form below for an expedited return call

Why Medic

A+

?
MedicA+ is built on the following: the A+ promise and a desire to provide healthcare solutions. These elements are backed by a trusted brand name dating back decades. Since the beginning of the pandemic eruption through our nation, we were instantly able to set ourselves apart from other emerging healthcare suppliers.
The MedicA+ PPE initiative is a natural fit, and our primary intent is to supply unparalleled and long-lasting products that serve the sole purposes of protecting frontline workers and keeping our beloved communities safe.