Have you made the varsity team? by Gill Lindsay, Southeast Regional Sales Director and Varsity Cardigan Sweater Expert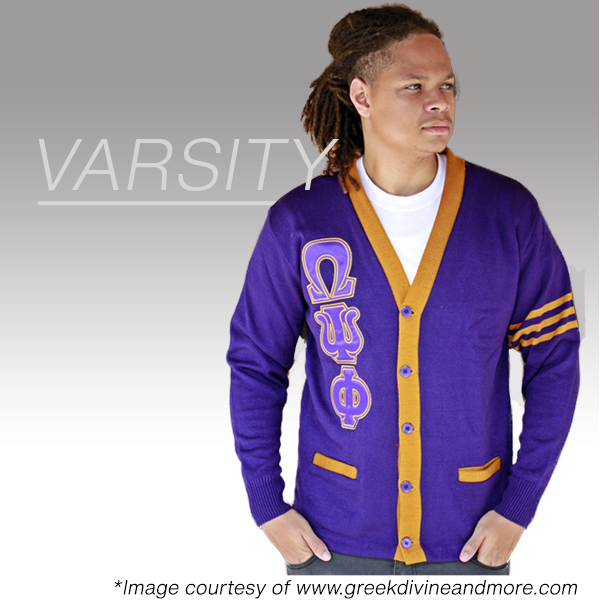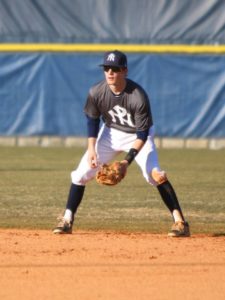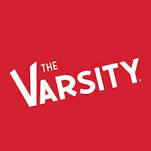 In the online dictionary Merriam-Webster.com, the term "varsity" is defined as, "The principal squad representing a university, college, school or club, especially in a sport." The site Vocabulary.com adds, "you have to be good to make the varsity!" I remember how excited, proud, and nervous I was when I watched my sons play in their first varsity baseball game and then go on to earn that first varsity letter. Neither son wanted to get the gaudy, audacious, and overly-expensive jacket on which the letter was to be sewn. Instead, we framed the letters along with some photos and other baseball memorabilia associated with their careers and hung them in our "man cave."
I live in the Atlanta, Georgia metropolitan area northwest of downtown outside of the I-285 perimeter in Dallas, Georgia, Paulding County. You simply cannot visit Atlanta without a stop at the iconic "World's Largest Drive-In Restaurant," "The Varsity." Opened first on North Avenue in Midtown Atlanta in 1928, continually owned and operated by the Gordy family. Now, with seven locations (including two in Concourse C and F at Hartsfield-Jackson airport) across North Georgia, this hot-dog, burger, fries, and onion-ring joint lives up to its name and the definition above that says, "you have to be good to make The Varsity!"
So, what does all this talk about sports teams and fast food have to do with the uniform apparel business? As far as the term "varsity" is concerned, quite a lot, as it turns out! In late 2007 I had the privilege of joining A+ Career Apparel (a division of School Apparel, Inc.) as Southeast Regional Sales Director. The Knoss family purchased the business (whose roots date back to the turn of the twentieth century) in 1973. Soon, under the visionary leadership of Ken and Bernie Knoss, the company became the most significant manufacturer/supplier to the school uniform retail industry. The Career division, formerly known as SFKM (San Francisco Knitting Mills), had knitting material, cutting and sewing finished sweaters as its core competency. One of the sweaters styles that crossed over from the school side to the career/adult side was the five-button, two-pocketed cardigan sweater. (There'll be another blog post to explain the history of how the "cardigan" got its name) A variation of this pocketed cardigan has a solid base with contrasting color trim and three stripes of the same color as the trim on the left sleeve. It is called "The Varsity Cardigan."
The Varsity cardigan is throwback styling to the days when a sweater like this was the choice of varsity lettermen for displaying their proudly earned "letters." I was to find out through my travels visiting organic customers and new prospects in my territory that the five-button cardigan in solid colors and the varsity cardigan in contrasting colors had another application. It was the garment of choice for members of a group of fraternities and sororities that were founded at Howard University and Morgan State (two Historically Black Colleges and Universities), Cornell (from the Ivy League), Indiana (from the Big Ten), and Butler University (in Indianapolis), a group whose collective name is "The Divine Nine." They are as follows in no particular order (colors mentioned here are not necessarily the "official" colors):
1. Alpha Kappa Alpha Sorority – Passion Pink and Kelly Green
2. Alpha Phi Alpha Fraternity – Black and Old Gold
3. Delta Sigma Theta Sorority – Lipstick (red) and White
4. Iota Phi Theta Fraternity – Brown and Old Gold
5. Kappa Alpha Psi Fraternity – Cardinal and Cream
6. Omega Psi Phi Fraternity – Purple and Old Gold
7. Phi Beta Sigma Fraternity – Reflex Blue and White
8. Sigma Gamma Rho Sorority – Reflex Blue and Superior Gold
9. Zeta Phi Betta Sorority – Reflex Blue and White
When I began work at A+ Career Apparel, I had only two distributors who sold our solid five-button, pocketed cardigan into these organizations. At the time, we only had one stock, "on the shelf" color combination in the varsity cardigan, Navy and White, which doesn't "fit" with any of these "Black Greeks." I was encouraged to do some research by a new distributor whose focus was regional events and national meetings with these groups. There they would set up a booth and sell apparel and other "swag" to the brothers or sisters in these fraternities and sororities. What I found in my research was that these members had an insatiable appetite for anything in their organization's colors, affixed with their Greek letters, their crest/seal, or the founding year of their group. I lobbied to add appropriate colors to the solid version of our stock pocketed cardigan. After more than a few large custom orders for the varsity cardigan in the contrasting colors for several of these organizations, we began to add those color combinations to the stock, on-the-shelf offering as well. We gained exposure through our sweaters being seen on the backs of men and women as they attended their chapter meetings and national events and through "word of mouth." Our marketing efforts touted our varsity collection, too, and we began to add approved, licensed distributors for all of the organizations that make up The Divine Nine. We have grown from supplying two distributors doing business in this industry to well over two-hundred today! We now offer The Varsity Cardigan in every color combination specific to the fraternities and sororities in the Divine Nine. The solid pocketed cardigan and the varsity cardigan in the appropriate colors explicitly sold to distributors who serve these organizations now make up over 10 percent of our overall Career Division revenue!
This business grows year over year because there is a new influx of members graduating from HBCUs and other colleges where these fraternities and sororities have a presence. I once asked a distributor in Florida, an active member of his Divine Nine fraternity 25 years after graduation from college, this question: "What's the reason behind the seemingly endless demand from the members of these fraternities and sororities for any and everything that is in the organization's colors, decorated with their Greek letters, brands or logos?" He answered, "It's all about passion and pride, and making a difference. You see, Black students join a fraternity or sorority in their college days to have a channel for service for the rest of their lives!" I believe that attitude deserves a place on the "first string" of the varsity team of contributing members of society! I think about that every time I sell these cardigans to this incredible group of distributors. As they say at The Varsity Drive-In, "What'll ya have?" Which cardigan sweater is what I mean?!
*Varsity sweater image courtesy of www.greekdivineandmore.com.