Mr. Rogers and the A+ Career Apparel #5510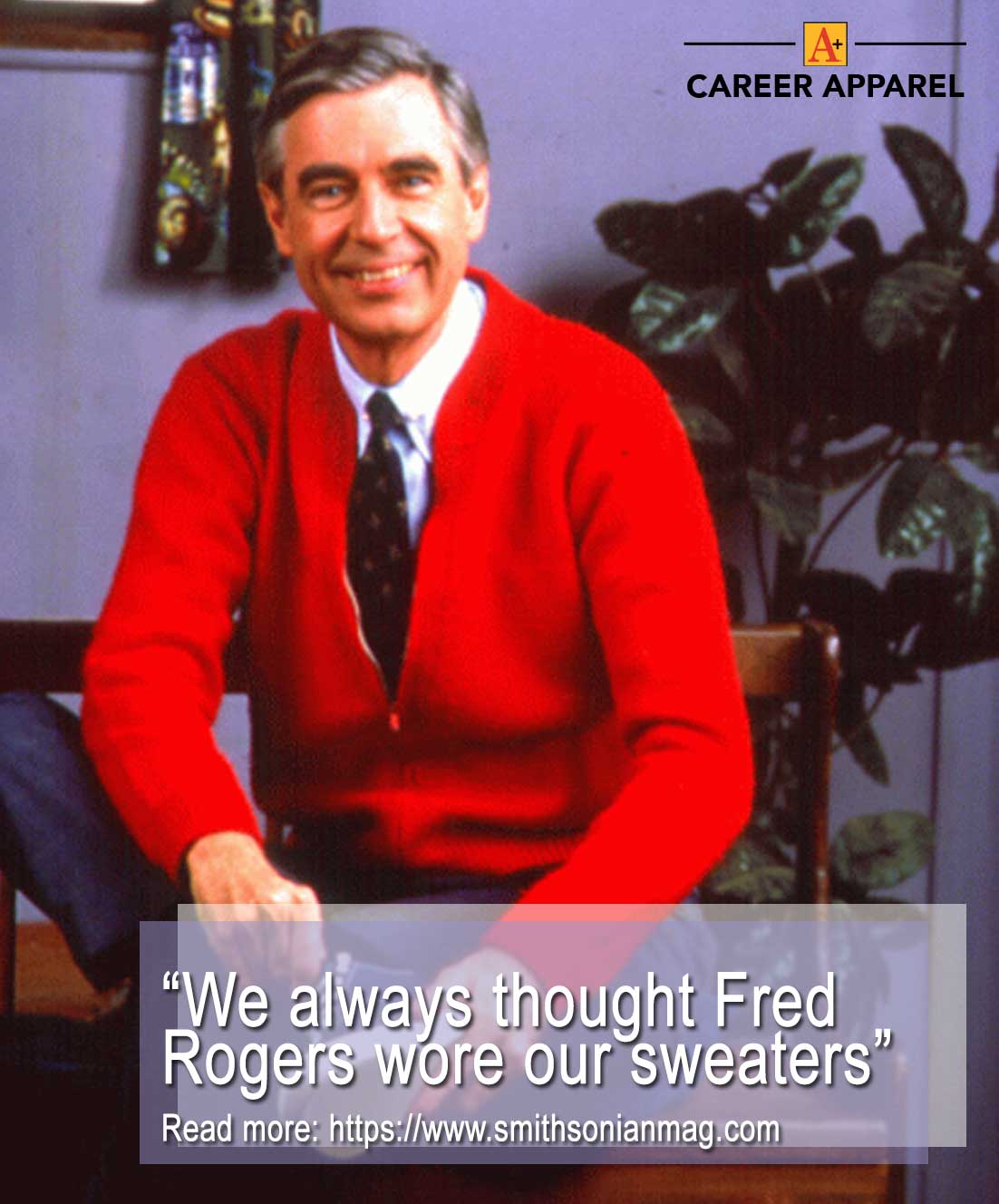 The 2019 film, A Beautiful Day In The Neighborhood starring Tom Hanks, tells the story of friendship, kindness, and America's treasured and renowned Mr. Rogers.  As it turns out, the original TV production of Mr. Rogers might have been an A+ Career Apparel customer, as a featured story in Smithsonian magazine alludes, https://www.smithsonianmag.com/arts-culture/behind-scenes-quest-find-mister-rogers-signature-cardigans-180973283/ .
The A+ Career sweater #5510, made initially for the United States Postal Service, is worthy of comparison to the original sweaters knitted by Mr. Rogers' mother herself.  A necessity for time-saving TV production (took too long for Mr. Rogers to button and unbutton the sweater), the easy and quick zip-front feature remains a bonus for apparel efficiency and that classy, refined look, even today.  For decades, Mr. Rogers donned a cardigan as he readied for his TV workday.  Today, our 5510 remains an essential, day-to-day garment for public safety/service specialists as well as transportation personnel.
Inside the USPS, the 5510 continues its decades-long run as the #1 sourced, timeless, soft, comfortable, sharp-looking sweater dominating the postal industry.  We are proud of our top-selling sweater and honored to have this tie to Mr. Rogers.
Sure to become this season's sought-after product, if you are interested in sourcing our easy, zip-up cardigans for your uniform programs please reach out to A+ Career any time.
uniformfamily@apluscareerapparel.com  |  (877) 632-7587