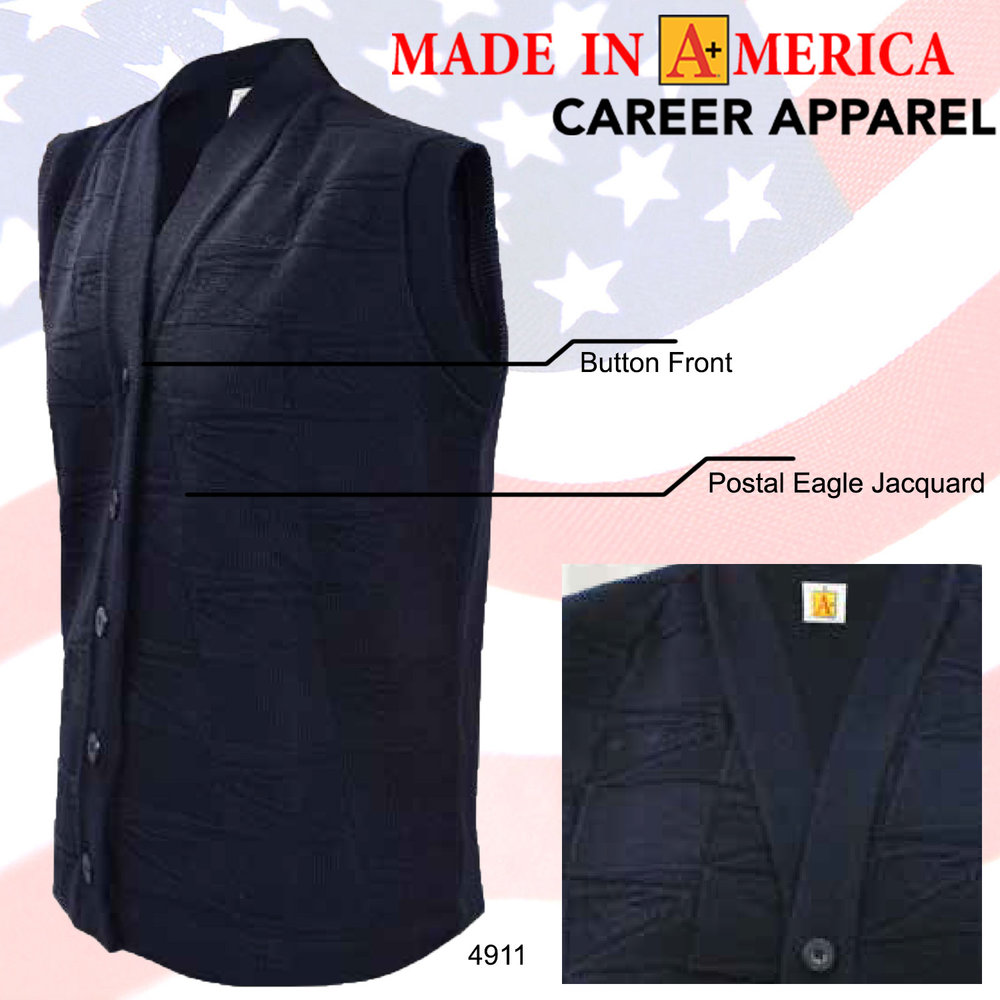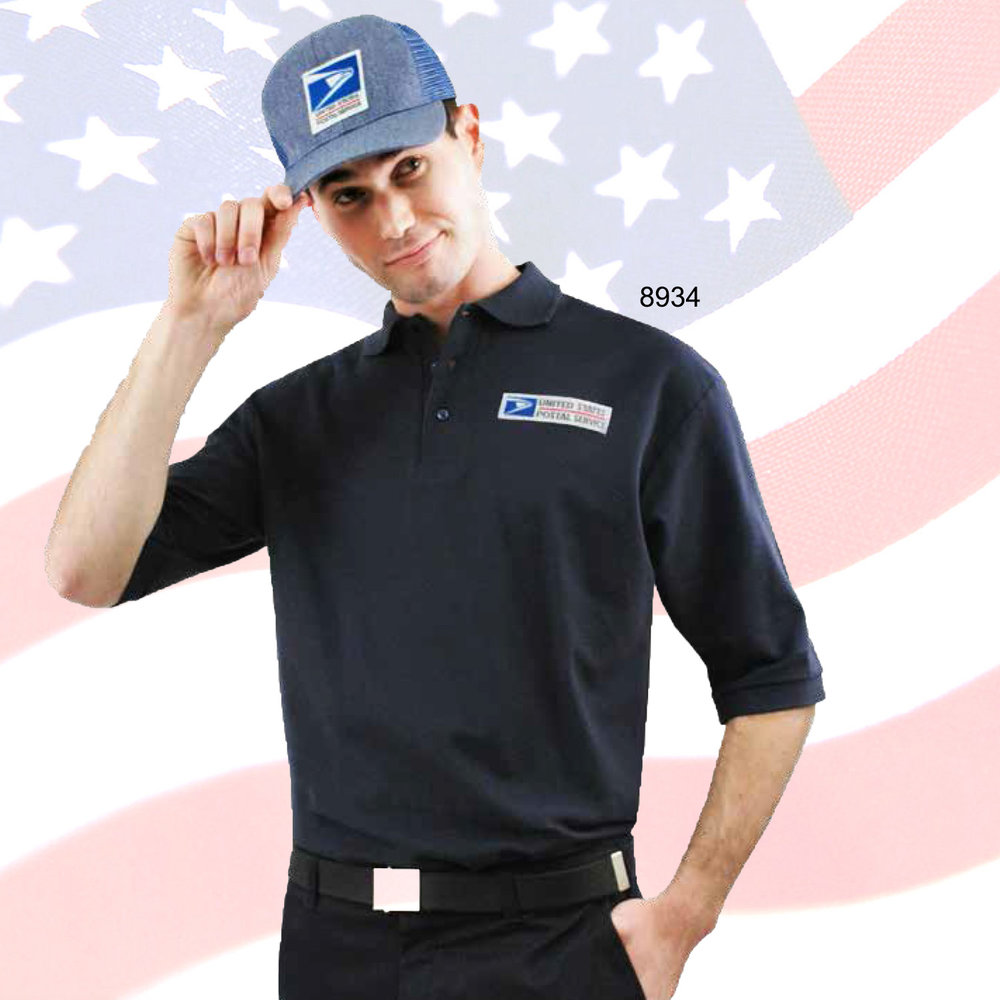 Spring has arrived and with it comes changing weather and a need for interchangeable uniform options. A+ Career Apparel provides that flexibility with our versatile Postal Clerk Sweater Vest (4911). With fluctuating temperatures, this handsome, 5-button USPS cardigan sweater vest is perfect for layering. The Postal Clerk Sweater vest is easy on and off, and a staple for any postal worker's wardrobe.
To accommodate the changing temperatures, the Postal Clerk Sweater Vest (4911) is best paired with our short sleeve Pique Knit Shirt (8934), another staple in any postal worker's wardrobe. Made from 100% cotton, it's comfortable to wear and easy machine wash and dry. The 3-button placket and hemmed sleeves, complimented by the certified USPS emblem logo make this a smart-looking, sharp polo.
As an authorized USPS Uniform Manufacturer, we adhere to strict compliance standards while ensuring product comfort and quality, along with customer satisfaction. We are quite proud that this Postal Clerk Sweater Vest is made right here in the USA at our manufacturing plant in Star City, Arkansas. Product (4911) is just one of many sweaters manufactured right on home turf, providing jobs and creating livelihoods for many Americans.